I'm ashamed to say it took me two years to finish Harry Potter and the Goblet of Fire. Not because I'm a slow reader, but because I completely lost interest in reading. Between having to read textbooks for history and rushing through novels and plays in literature, I wanted to spend time without a book in my hand. I had loved to read before this happened, too, and when I realized I hadn't read for pleasure in roughly a year and a half, I was disappointed in myself. At the start of 2016, I wrote a list of goals for the year, and I had put "read 10 books" to try and ease myself back into it.
I had definitely forgotten how much I loved pleasure reading. I thought it'd take a while for me to ease back into it, but I surpassed my 10-book goal by July. Amongst my favorites this year have been Girl on the Train by Paula Hawkins (a murder mystery), The Vacationers by Emma Straub (a story detailing all of the drama on a family vacation), and every book from Harry Potter and the Goblet of Fire through Deathly Hallows. Lo and behold, I had finished the series, right on September 1st. I hated myself for not finishing the series sooner, but I was just happy I had been able to finish it.
The other thing with finishing the Harry Potter series was that I (finally) allowed myself to watch the movies – I hadn't wanted to watch the movies until I read the books. I thought I'd be emotionally prepared, but I was nowhere close to it – in Deathly Hallows, I had to rewatch everything from "you have your mother's eyes" to "always" roughly four times so I could hear the dialogue through my uncontrollable sobbing.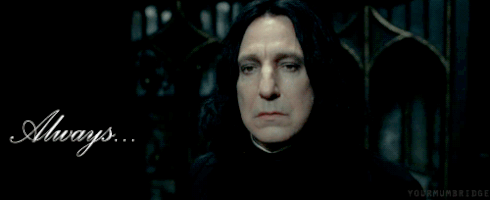 Anyway, the movie nights became a nice little tradition for myself. Not only with Harry Potter, but with the other book/movie pairs as well. I didn't need the incentive to finish a book, but being able to settle down with some popcorn, tea, and a movie that I'd presumably like was incredibly relaxing, and it was a nice thing to look forward to after finishing the book.
Looking back, I realized I had forgotten how to read. Not literally, of course, but I had forgotten how to lose myself in a book and get attached to the characters. I had forgotten how excited and inspired reading made me, too. When I stopped reading for pleasure, I stopped writing as well, which was something I loved to do in middle and early high school. Reading books has given me inspiration to start writing again, even if it's just a paragraph or two of character descriptions. I've missed having a creative outlet, and picking up books I enjoy has definitely rekindled my creativity.
I figure that most people who read this are already the creative sort, and I hope you continue being inspired. Don't let other obligations push out your passions. If you don't normally read, pick up a book that looks interesting (feel free to judge by the cover), and you may find you like reading more than you'd think.